InPACT 2016 will take place in hotel HF FÉNIX LISBOA****, located in the centre of Lisbon. With access provided by the entire public transportation network at its front step, in this hotel you do not need a personal vehicle, an advantage in leisure as well as work trips. And if it is easy to arrive and leave, the good part is staying. The hotel HF FÉNIX LISBOA is a space of great comfort, where you will want to spend your time.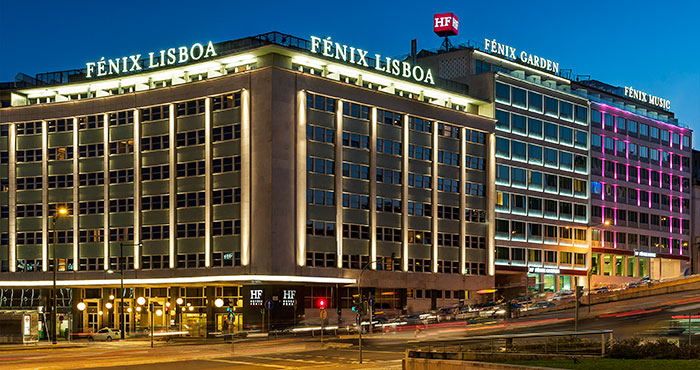 To make your reservation, please access the following link – http://WAEMC.hfhotels.com – and choose the hotel of your preference.
HF Fénix Lisboa **** (Conference Venue)
HF Fénix Garden ***  (1 minute walk)
HF Fénix Urban **** (8 minutes walk)
This offer is limited, so we strongly recommend you to do your Hotel booking as soon as possible.
Hotel Address and Map:
Praça Marquês de Pombal, 8
1269 – 133 LISBOA